The title song from Chapter 9, "Whatever Gets You Thru the Night" by John Lennon with the Plastic Ono Nuclear Band is from the album Walls and Bridges. In Cusp, it's what plays when Mark quickly switches off "Ain't No Mountain High Enough" and turns on the radio the first time Karen visits him at home. The 1974 song is about a year old at that point.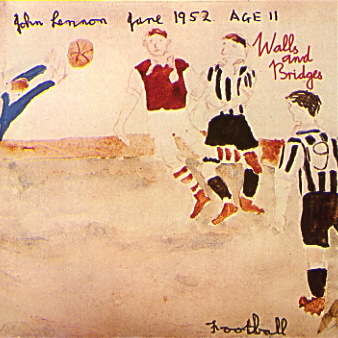 "Whatever Gets You Thru the Night" features backing vocals from Lennon's friend Elton John. It's o
ne of only two post-Beatles number 1 hits for Lennon; the other was "(Just Like) Starting Over," which went to number 1 after his death
in 1980
.
Although the song predated MTV's launch by several years, Lennon was an important enough artist that the song still generated two promotional videos, the live action linked to above and a mostly animated version. My hunch (as a former music video expert) is that one or both were created long after the song: The album was recorded and released while Lennon was on a "break" from his marriage to Yoko Ono, yet she appears by his side in both videos. Regardless of when they were made (and the poor quality of the versions on YouTube), they're wonderful gifts.